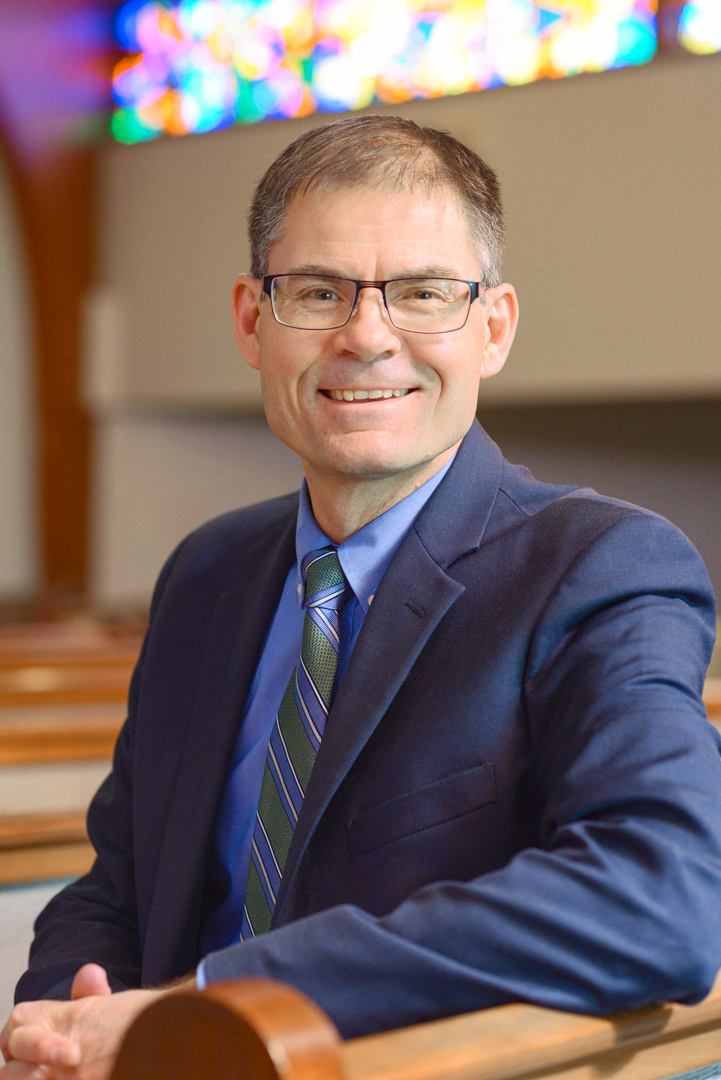 BERRIEN SPRINGS, Michigan — On March 22, 2023, Shane Anderson was confirmed as Lead Pastor of Pioneer Memorial Church, becoming the fifth lead pastor to shepherd the campus church of Andrews University.
He replaces Dwight Nelson who announced he is stepping away from the Pioneer pulpit at the end of May.
Since 2004, Pastor Shane has served as senior pastor of the New Market Seventh-day Adventist Church in New Market, Virginia. The church, which has 700 active participants, also operates the Shenandoah Valley Adventist Elementary School and is the campus church for Shenandoah Valley Academy.
"For many years now, Pioneer has been one of the leading churches in our global Adventist community. God has worked mightily through this dynamic and diverse congregation, and I am excited to have been called to serve as its lead pastor!" says Pastor Shane.
He continues, "I am grateful to Dr. Dwight Nelson for his leadership over the last four decades. His work at Pioneer has been filled with passion and vigor, and it is an honor to succeed him in leadership. I am looking forward to getting to know the members of the Pioneer and Andrews family, and to discover the ways God has chosen for us to work together to achieve His goals."
Passion for youth and discipleship
Prior to New Market, Pastor Shane was employed for 10 years by the Washington Conference as a pastor and church planter.
He graduated with a Bachelor of Arts in theology from Walla Walla University, then earned a Master of Divinity and a Doctor of Ministry with a concentration in leadership from the Seventh-day Adventist Theological Seminary at Andrews University. His dissertation topic was "Reducing pastor-dependency in the New Market SDA Church through self-managed ministry teams."
During his time at New Market, he led the creation of a discipleship training program through which more than 2,000 community guests have visited the church in the last five years—a remarkable feat considering the town has just 2,100 residents. This has led to regular baptisms and to the planting of two churches in the area, one Spanish-speaking and the other an English-speaking congregation.
While he continues to train disciples, Pastor Shane's passion is revival and reformation in the Adventist Church. "I crave seeing the church fully embrace its liberating prophetic message and its unique mission of preparing the world for Christ's return," he says.
Pastor Shane authored the book, "How to Kill Adventist Education (And How to Give It a Fighting Chance!)", which was published in 2009 by Review and Herald.
The basis for the book was inspired by what he learned during the process of restoring a positive relationship between Shenandoah Valley Academy and the church. The academy, which nearly closed in 2006, experienced a resurgence and today has a strong enrollment of 192.
It was in this context that he received numerous invitations—appearing on the Hope Channel, presenting at teachers' conventions, writing a cover story for the "Adventist Review"—to address the topic of helping Adventist schools to thrive.
Media Ministry
Pastor Shane is eager to build upon the solid media presence that has been established at Pioneer. At New Market, during the pandemic when church gatherings could only be done virtually, Pastor Shane and the A/V crew did all they could to build up their media ministry. Their efforts were successful, with their YouTube channel becoming a place for thousands to access worship and Sabbath School programs, particularly for children. 
Additionally, during the lockdowns, if you Googled the phrase "Adventist Zoom," it would consistently bring up the New Market Church's media ministry as either the #1 hit or within the top five in the nation. Says Pastor Shane: "A robust, prevailing media presence is absolutely essential for the success of the Seventh-day Adventist movement. I look forward to continuing the Gospel ministry of Pioneer Media, as well as expanding it wherever possible to reach even more people for Christ."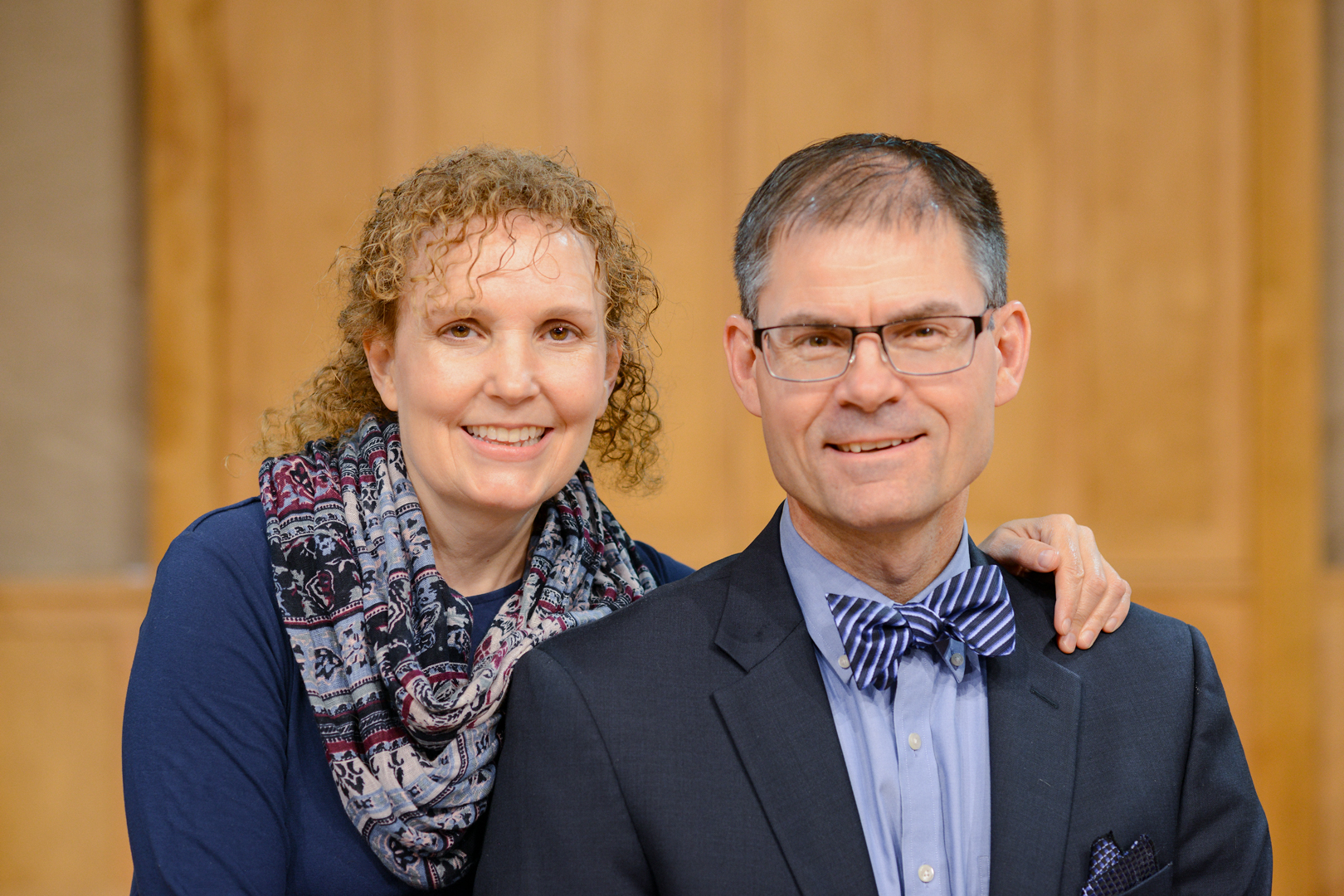 Shane and Darlene Anderson
Family Sketch
His hobbies include biking, reading and best of all, traveling with family. He is married to Darlene, his wife of 28 years, and together they have two daughters: Sierra, currently a missionary nurse in Bolivia; and Ellie, a senior at Shenandoah Valley Academy.
Darlene is the school nurse for Shenandoah Valley Academy. Furthermore, in 2011, she co-created and directed "Journey to Bethlehem," and has since served as director, drama director and in various other roles for the annual Christmas outreach that draws thousands to their campus.
Six-month-long search process
The selection process prayerfully began soon after Pastor Dwight announced on Aug. 13, 2022, that he was stepping away from the Pioneer pulpit after a historic 40-year run.
In September, Michigan Conference administrators comprised of President Jim Micheff, Executive Secretary Justin Ringstaff and Ministerial Secretary Cody Francis met with Pioneer Church elders and two were selected to serve on the committee: head elder Bryan von Dorpowski and associate head elder Debbie Michel. The eight-person committee was rounded out with Andrews University President Andrea Luxton, Lake Union Conference President Ken Denslow, and General Conference Ministerial Secretary Ramon Canals. Since Pioneer has a unique relationship with Michigan Conference the normal process was adjusted to include these various representatives.
The conference leadership surveyed Pioneer elders about their pastoral expectations and a list of characteristics, including preaching and teaching style, leadership and communication skills, took shape. Several Andrews University students were also invited to voice their preferred traits in a lead pastor.
Pioneer members, among others, suggested names of possible candidates, and the initial list of approximately 45 names was eventually over the course of several months whittled down to four. Those candidates were interviewed in-person on March 9, and Shane Anderson emerged as the best match for the 3,700-member, campus-based congregation. Then, in the final step, on March 22, Pioneer Church elders met with Pastor Shane and his wife Darlene, and confirmed them as a good fit.
Pastor Dwight responded that he's pleased to learn of his successor's naming. "We have prayed for God to guide the search process, and now Karen and I want to lend all the support we can to Pastor Shane and Darlene in order to facilitate the Andersons transition to this campus congregation. Their nineteen years as campus pastor of Shenandoah Valley Academy have prepared them for this new Kingdom assignment. And they will have, I know, the warm and prayerful support of Pioneer's pastors, leaders, and members."
"What a joy it has been to work with our search committee," Elder Micheff remarks. "Throughout the process there has been a sweet spirit and shared desire for God to reveal his choice to serve as Pioneer's senior pastor. Although there were many qualified and gifted candidates, we believe God has led us to the Andersons. They seem uniquely matched for Pioneer and we believe God has been preparing them for this time."
Please join us in praying for the Andersons as they transition to our area in the coming weeks.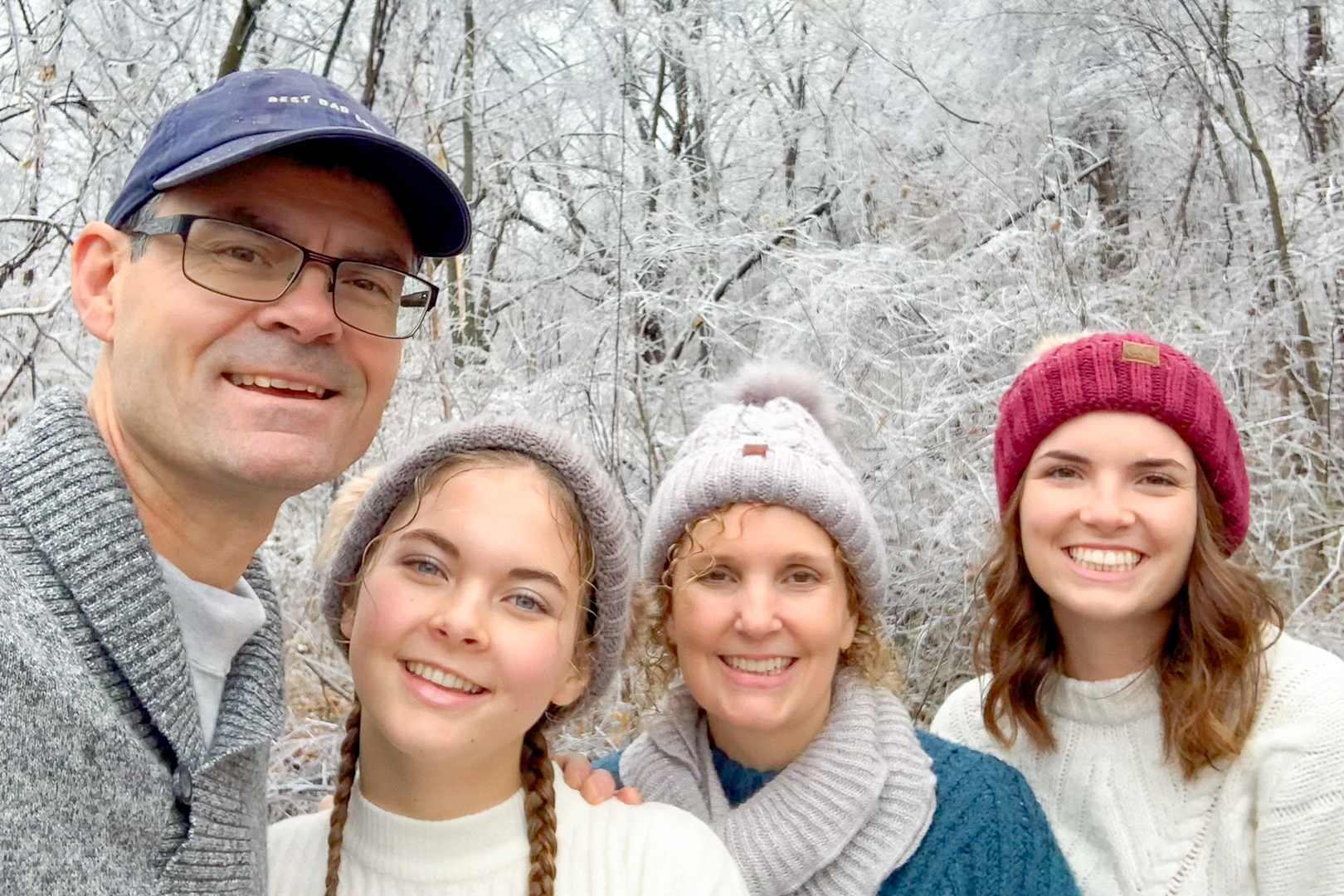 Shane, Ellie, Darlene, and Sierra Anderson (from left to right)
Shane Anderson Fun Facts
Served as chaplain for local Rotary Club for 17 years.
Has a commercial driver's license (CDL) and has delighted in driving the coach bus for school events over the years. 
During his time as a student at Andrews, was a member of the Cardinal and played for the varsity basketball team. One of the most memorable games was playing against the Indiana State Penitentiary team inside the penitentiary, a maximum-security facility. 
Enjoys a variety of sports and looks forward to playing with University students in intramurals.
Also enjoys mountain biking, amateur motorsport and working on cars.
Pioneer Senior Pastors Through the Years

Julius L. Tucker (1954-1959)
J. H. Rhoads (1959-1966)
John A. Kroncke (1966-1983)
Dwight K. Nelson (1983-2023)
Shane N. Anderson (2023-  )