August 1, 2008
On this summer's graduation weekend,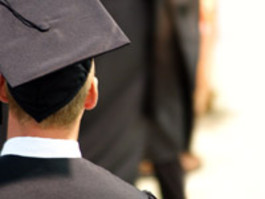 On this summer's graduation weekend,
Welcome to where Andrews University gathers year 'round to worship God. The Lord of this House is the Lord of this campus. In celebration of his grace that has brought these 215 graduates to this milestone of academic achievement and personal accomplishment, let us come before our God with rejoicing and thanksgiving. "For the Lord is good, and his mercy is everlasting, and his truth endures to all generations. Come, let us worship Christ the Lord!"
We welcome both our graduation visitors and our worship visitors.
Two grand moments are blended today—and in the midst of it all stands the living Christ. We welcome you to Pioneer with open hearts and doors. And we pray that on this Sabbath day God will bring a very personal and special gift for your life. If you're new in the community or looking for a new church family, we'd love to have you become a part of us. There are membership transfer request cards in your pew racks. Please fill out a card, place it in the offering plate, and we will take care of the rest.
And to all the celebrating graduates today,
We here at Pioneer wish you the very best days of your life ahead with Christ! While we'll miss you here, knowing you've prepared your life for service to humankind and that you're moving into the future as a radical disciple for Christ blesses us. Wherever the Spirit leads you, please know we're cheering you on.