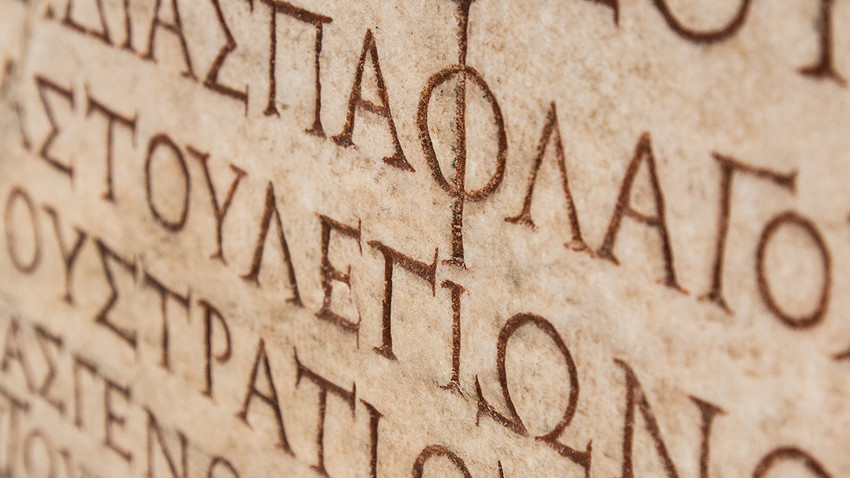 December 1, 2021
Omicron—How Many More Letters Are There?
In answer to the question about the Greek alphabet, there are a total of 24 letters, with Omicron (transcribed as an "o") as #15 in the alphabet, and just eight letters away from the last letter, Omega.
Of course, nobody's interested in the Greek alphabet—but everybody is wondering how many more variants will there be to the deadly COVID-19 virus that has crippled this planet and has (through its Delta variant) stricken our own Berrien County. The heartache of an unexpected death, the specter of a pandemic unceasing in its spread, the growing number of people we know and love becoming infected—we thought all of this was the story of last Christmas. But as it turns out, this Advent season is beginning to feel as somber as the last one we survived together.
But this is no time for fear. Pioneer, thanks to your faithful compliance to safety and health protocols, is pressing ahead in our Kingdom mission—"Love on the Move"—on Sabbaths as well as weekdays, pandemic or not. But it is only prudent that we keep a watchful eye on global and national trackings. While the Omicron variant is reportedly less severe in its symptoms but more contagious in its spread, the truth is—we simply don't know. Then again, what is "less severe" to those who are already in at-risk categories of life?
Thus this congregation (through its Safety Committee, Church Board, and pastoral team) will continue to monitor national and local trends. And should there need to be a change in our Christmas plannings and celebrations, we will notify our members via direct email or through this eLetter.
In the meantime, the truth is—it really doesn't matter how many more letters there are, for Jesus is the summation of the entire alphabet—its first letter and its last: "'I am the Alpha and the Omega, the First and the Last'" (Revelation 1:8, 17). And the good news is—He is every letter in between as well. This means whether we're at the beginning of life's alphabet or near the end—or, for that matter, anywhere in between—His nail-scarred hand securely holds us.
"Rejoice, rejoice!" No matter how many pandemic variants scientists may yet discover, the Alpha and the Omega is our Lord and Savior. Birthed in a crude manger, crucified on that gnarly tree, returning on a fiery cloud sooner than we think—this is our Jesus of this Advent season. 
"O come, let us adore Him!"