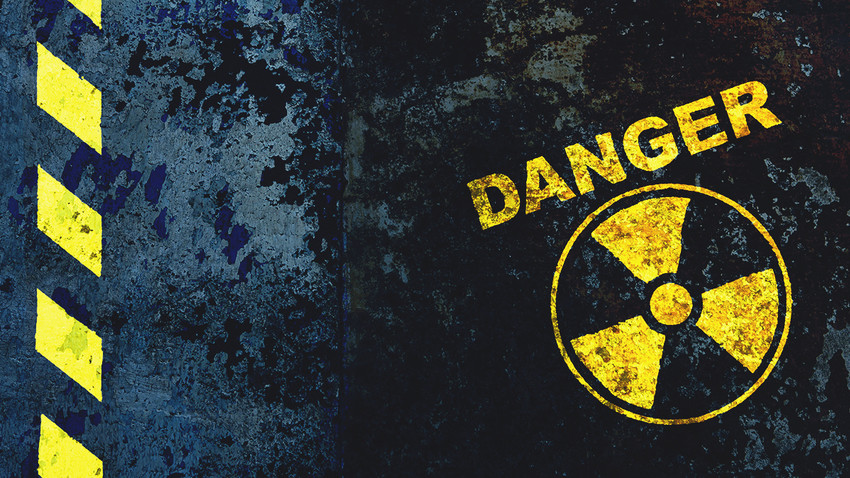 August 14, 2019
3 Lessons from Russia's Mystery Explosion
Last Thursday a mysterious nuclear explosion at a northern Russian military offshore base sent the world into jitters. In the intervening days, the Russian government has slowly broken its silence by disclosing hints as to what transpired. 
"A radiation increase four to 16 times above normal background levels occurred in the nearby town of Severodvinsk after the incident, according to news agency TASS" (www.usatoday.com/story/news/2019/08/13/chris-cuomo-russia-and-chipotle-bowl-chemicals-its-tuesdays-news/1996819001/). 
Furthermore "the Thursday blast on the coast of the White Sea in Nyonska killed five scientists with Russia's nuclear agency, which later confirmed they were testing new weapons. More victims were hospitalized" (nypost.com/2019/08/14/russia-says-radiation-levels-spiked-in-area-around-weapons-test-explosion/). 
"Asked to comment on the conflicting reports and concerns about the consequences for the local population, [Kremlin spokesman Dmitry] Peskov said: 'I have nothing to add beyond what I stated. ... I can just assure you that in such a situation all the competent agencies do everything to assure the safety of the citizens of the Russian Federation is fully provided'" (www.cnn.com/2019/08/13/europe/russia-missile-technology-kremlin-intl/index.html).
Beyond the nuclear geo-political realities this headline represents, are there any lessons to draw from the story for ordinary people like you and me? How about these three?
Lesson 1—stuff happens fast. It's the story of our lives in this nanosecond world, isn't it? For the five hapless scientists going about their daily professional duties, one explosive second tragically snuffed out their lives, their bright minds. And spouses, children, and families are left devastated. Stuff happens fast anymore. No wonder the Bible warns its readers about the impending Day of the Lord: "For you know very well that the day of the Lord will come like a thief in the night. While people are saying, 'Peace and safety,' destruction will come on them suddenly, as labor pains on a pregnant woman, and they will not escape" (1 Thessalonians 5:2-3). Life happens . . . stuff happens . . . even the end happens fast! Be vigilant, stay awake.
Lesson 2—openness is the best policy. There isn't a government around that enjoys disclosing bad news to its citizens and the world. But the piecemeal release of information only raises the level of distrust, as we all have learned. Want to cultivate trust with people? Then be open, be honest. "Everything that Christians do should be as transparent as the sunlight" (Thoughts from the Mount of Blessings 68). "Transparent as the sunlight"—that is sage counsel for us all—governments, institutions, and churches included.
Lesson 3—it's good to be radioactive. The nuclear threat, of course, is not only instantaneous devastation but also long-term radioactive contamination. But in the spiritual realm that's actually very good news. Because radioactive contagion was the secret to the New Testament faith community, was it not? A band of eleven disciples becomes an upper room of 120 (Acts 1:15), and to them are subsequently added 3000 believers (Acts 2:41) and then 5000 (Acts 4:4) and then "myriads" (Acts 21:20, GK muriades "tens of thousands"). Their secret? At their daily request, the resurrected Christ so infused their lives that when they daily moved through their world, they were actually "radioactive" (or contagious) with Jesus' self-sacrificing love. 
Truth is people respond to a caring, loving individual. Didn't Jesus promise that radioactive "contamination"—"Let your let your light shine before others, that they may see your good deeds and glorify your Father in heaven" (Matthew 5:16)? "By this all will know you are my disciples, if you have love for one another" (John 13:35). Radioactive with the very force the world is desperate for—unselfish love.
So in a few days why not join with the others in our "Bring a Friend to Church Day" August 31? No lengthy Bible studies to give in advance, no having to offer something distasteful—instead simply your friendly, "We're moving back into our newly renovated church, and I'd like to invite you to join us August 31. Our pastor's sharing a new series, 'Roommates, Bad Dates and Soul Mates'—it's about how to grow a lasting relationship with people. Here's a printed invitation. Love to have you come!" Grab a handful of invitations at worship this Sabbath, and with your smile pass them on to neighbors, colleagues, and friends.
Radioactive for Jesus—and why not! Stuff happens fast. And who can say how long your opportunity will last. So I say, Let's do it now.​