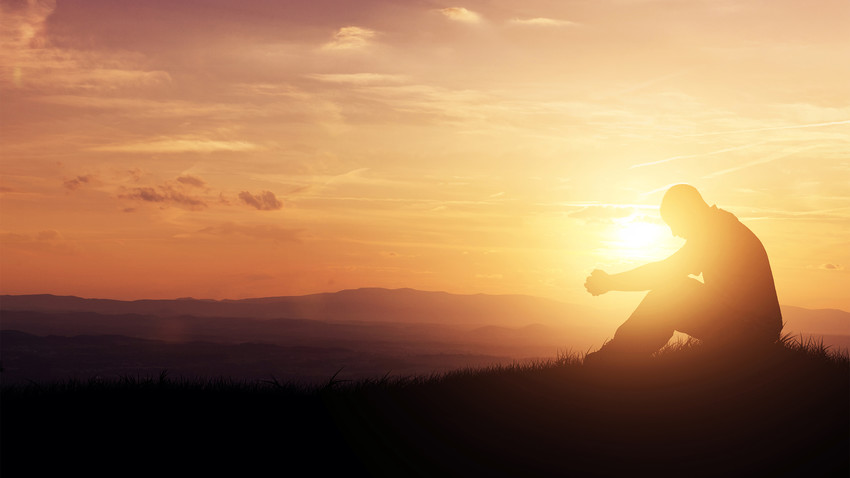 September 13, 2017
A Script to Use with God
I don't remember ever seeing so much interest in such a little book! And I don't believe it's because the book is free. I am convicted there is a deep soul hunger and thirst in my faith community for something Jesus called "the baptism of the Holy Spirit" (Acts 1:5). How else can you explain why Helmut Haubeil's short book, Steps to Personal Revival: Being Filled with the Holy Spirit, was downloaded over 1,000 times last week? And I tell you the truth—I have already begun to see a marked difference in people who are taking up his invitation to seek for the baptism of the Holy Spirit every day. The power clearly isn't in the book—but in the Giver of the Gift that many are now seeking.
Near the end of Haubeil's book he offers a "model prayer with promises for the daily renewing of the Holy Spirit." I invite you to read that prayer right now—and if your heart is impressed, turn right around and pray this prayer as your own:
"Father in heaven, I come to you in the name of Jesus our Savior. You said: 'Give me your heart' (Prov. 23:26). I want to do that now by submitting myself to you today with everything I am and have. Thank you that you have already answered this prayer according to Your will, because Your word says that if we pray according to Your will we know that we have already received it (1 John 5:15). And You also said that You would by no means cast anyone out who comes to You (John 6:37).
"Jesus said: 'If you then, being evil, know how to give good gifts to your children, how much more will your heavenly Father give the Holy Spirit to those who ask Him'" (Luke 11:13).
"You further said that You would give the Holy Spirit to those who believe in You (John 7:38-39), who obey You (Acts 5:32), who let themselves be renewed with the Holy Spirit (Eph. 5:18) and who walk in the Spirit (Gal. 5:16). This is my desire. Please accomplish this in me. For this reason I sincerely ask You, Father, to give me the Holy Spirit today. Since it is a request according to Your will, I thank You that You have given me the Holy Spirit now (1 John 5:15). Thank You that I have received Your divine love at the same time, because Your word says: 'The love of God has been poured out in our hearts by the Holy Spirit' (Rom. 5:5; Eph. 3:17). I want to say with the psalmist: 'I will love You, O Lord, my strength' (Psalm 18:1). Thank You that I can love my fellow human beings with Your love.
"Thank You that through the Holy Spirit the power of sin has been broken in me (Rom. 8:13; Gal. 5:16). Please save and protect me today from sin and from the world, give me protection from the fallen angels, save me from temptation and when necessary snatch me and save me from my old corrupt nature (1 John 5:18).
"And please help me to be Your witness in word and deed (Acts 1:8). I praise You and thank You for hearing my prayer. In the name of Jesus my Savior and Lord. Amen" (Haubeil p. 98).
I invite you to print off or cut out this prayer and place it where you meet with God every morning. It may feel a bit mechanical at first, but read the prayer, say the prayer, and in a few days it will become your own prayer, too.
After all, Jesus promises: "Ask and you will receive; seek and you will find; knock and it will be opened to you" (Luke 11:9). Which means every day you and I ask, the Gift is ours, the one Gift that "brings all other blessings" in the universe with it (Desire of Ages 672)!
I've been praying for 100 people on this campus and in this community who will daily ask God for the fresh baptism of the Holy Spirit. Will you please help me answer that prayer? And then imagine what God is going to do around here!